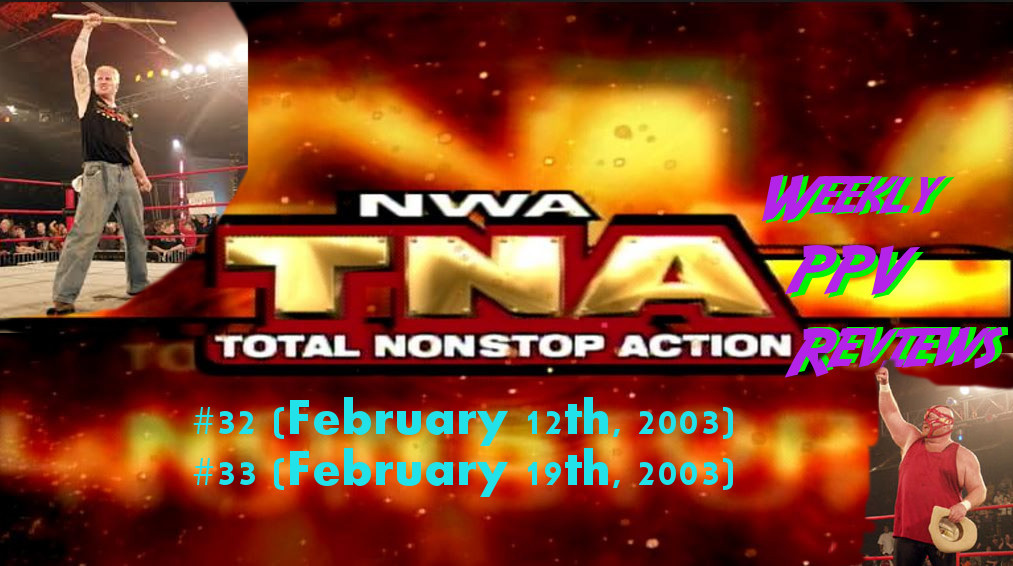 On this weeks episode, Chad and Zach talk;
#32 (February 12th, 2003)
- It's...Sandman?
- Sonny Siaki and Kid Kash stumble their way to a title match.
- THAT's what they consider a tournament?
- GEE I WONDER WHO WAS ATTACKING THOSE GUYS.
#32 (February 19th, 2003)
- We've hit a new low for these interview segments, huh Sandman?
- Jonah.  Vader, Dusty, The Road Warriors and Jonah...
- Another 30 minute Russo promo.
- A main event with potential....that died.
Also, Zach is giddy about a recent purchase; find out more!
and more!
Monday @ 10 – SportsCorp Podcast on Mixlr
Tuesday @ 10 – WrestleCorp Podcast on Mixlr
Wednesday @ 9 – WrestleCorp Review Podcast on Mixlr
Thursday @ 9 – ComicCorp Podcast on Mixlr
Friday @ 11 (usually) – Oh, Hi! Oh, Guys. Podcast on Twitch.
Saturday – GameCorp (previously recorded)
All shows are uploaded to the website after they air live.
– All shows are now available for download via the website! Go to RealNerdCorp.com and find the podcast you wan to download (or go to our page on Podbean!) — Watch live at https://www.twitch.tv/realnerdcorp — Watch live at https://www.twitch.tv/realnerdcorp — Watch live at https://www.twitch.tv/realnerdcorp